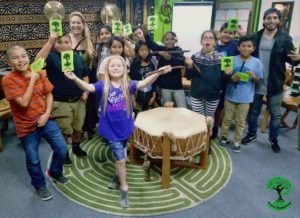 NOTES for NOTES!
Pulse Drumming is a proud sponsor of Notes for Notes™!  Students participate in monthly field trips to Pulse Drumming to learn cultural rhythms, traditions and experience instruments from around the globe with Pulse Drumming's PASSPORT Program!
Notes for Notes™ PASSPORT members are introduced to music theory & vocabulary, technique, composing and conducting skills, working together as an ensemble and how to be a supportive audience.
Each field trip includes geography, traditions and ethnic instruments from near and far… Students take home a "stamped" PASSPORT with coloring pictures and information unique to the culture they are experiencing!
Check out the Notes 4 Notes Blog(s) – PULSE PASSPORT Programs!
OCTOBER 2017 – West Africa
http://notesfornotes.org/ventura/pulse-drumming-field-trip/
NOVEMBER 2017 – Native American Cultures
http://notesfornotes.org/ventura/pulse-trip-native-americans/
Notes for Notes™ (N4N™) is a 501(c)3 non-profit organization that designs, equips, and staffs after-school recording studios inside Boys & Girls Clubs offering youth the opportunity to explore, create, and record music for FREE.