What Others Are Saying About Us…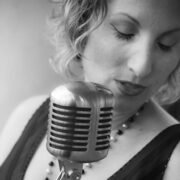 I have been Studying drumset with Trey O'Toole for 6 1/2 years. He is a patient and well versed teacher who listened to my needs and goals as a musician and adult student and always helps me focus on technique. During my time with Trey, I have increased my knowledge of drumming and my skill set has grown exponentially, with the ability to now play poly metric and poly rhythms. Learning drum techniques has improved my abilities as a musician and performer overall and I am grateful for the opportunity I have had to work with such a great teacher!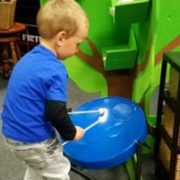 Pulse Drumming is where my boys began their formal music education, and it is an incredible place for anyone looking to further theirs (regardless of age or experience). Teacher Kim had the boys discussing tempo and dynamics on their first lesson–at 3 and 5! And, I was amazed by how much the boys learned and grew each week. What a fun opportunity to explore so many of the things they have to offer, and all as a gift to the community!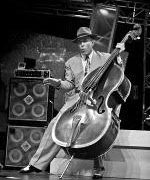 Pulse Drumming in Ventura, California is THE place to go. The store has a warm vibe and is stocked with well crafted percussion instruments. My son Joseph is a student of proprietor Trey O'Toole and Joe always looks forward to his weekly drum lesson. To tell you the truth, so do I! When Big Bad Voodoo Daddy are not on tour, I enjoy going to the shop, sitting outside of the drum room and listening to their progress. Trey has a very patient methodology for instruction and it is evident by how quickly his young students progress. I recommend Pulse Drumming not just for drummers, but for all musicians at any level of ability.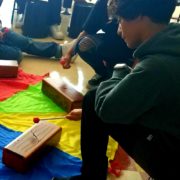 Kim,
You have been fantastic with our WRAPS Class! (Writing, Reading and Performing Students). Patient, kind, full of knowledge, fun and you added a wonderful experience of making music together. Our class certainly has challenges, but I like how you keep everyone together with kindness, high expectations and respect.