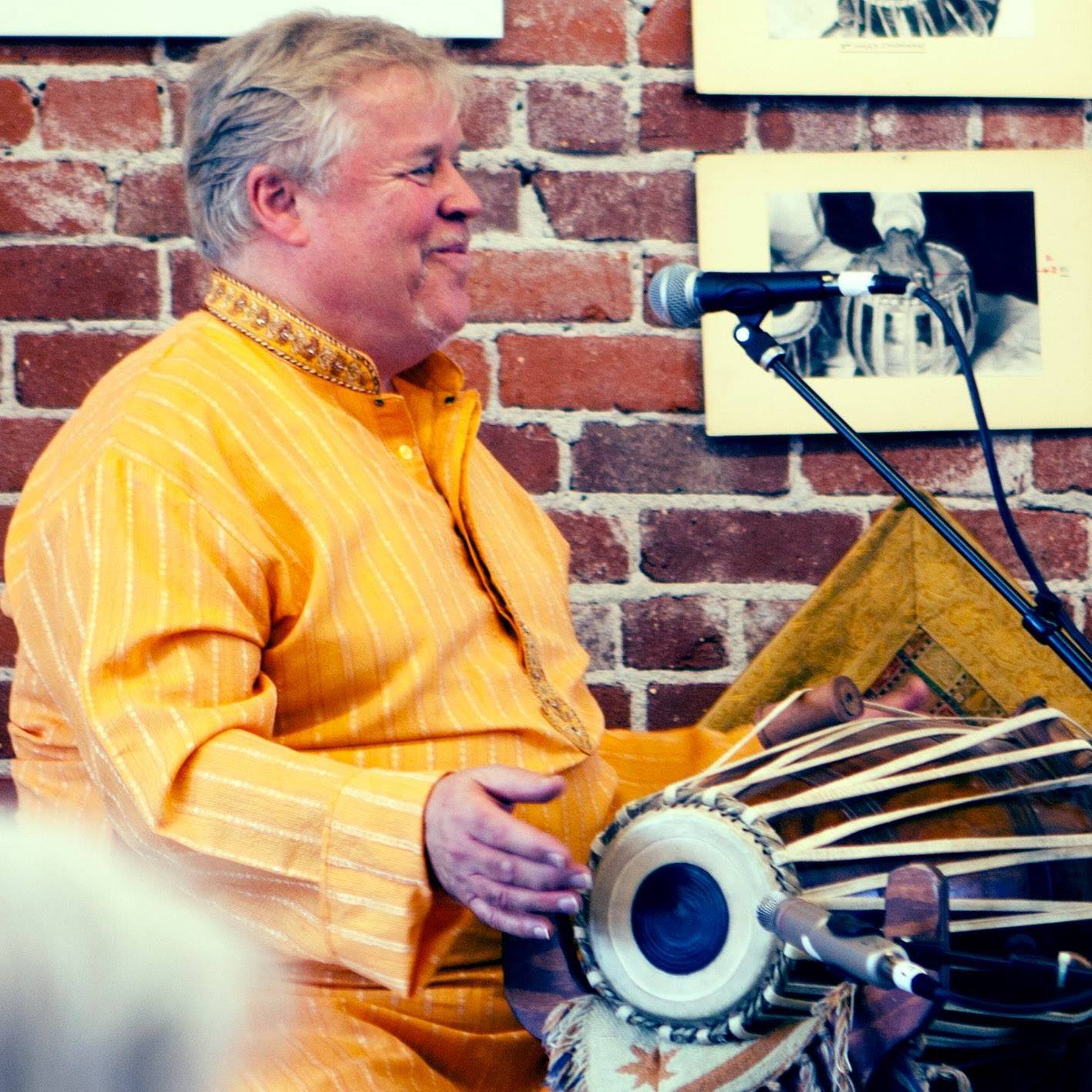 Gregg is an innovator in modern hand drumming and percussion styles that synthesize the austere musical traditions of India within contemporary classical contexts of 'junk' and 'found object' percussion.  He is a founding member of Repercussion Unit, an internationally acclaimed percussion ensemble that Downbeat magazine described as the "genesis of a new music."
No other American student of the Tabla drums from India has achieved the distinction of having studied at the feet of great masters for a continuous arc spanning 32 years.  After receiving BFA and Masters degrees from CalArts, he continued his studies and performed extensively with the great Tabla maestro Pandit Taranath Rao (late) until Pandit Taranath's passing in 1991. From 1991-2005, Gregg engaged in an intensive study of Tabla in the Guru-Shishya system with Pandit Taranath's nephew, Pandit Ravindranath Bellare (late). Gregg is an exponent of the Farukabhad Gharana that emphasizes recitation of rhythmic Sanskrit poetry and ancient Hindu prayers set to the intricate rhythmic cycles known as Talain settings for Kathak Dance.
Gregg is an award-winning composer for theatre and film, having received a Dramalogue Critic's Circle award for his score for Steven Berkoff's adaptation of Kafka's "Metamorphosis" at the Mark Taper Forum.  He composed and performed for multiple seasons of the LA Music Center's Improvisational Theatre Project and for THEATREWORKS' "Pericles, Prince of Tyre" and A "Midsummer Night's Dream."
Gregg has distinguished himself as a master teaching artist with Young Audiences and the Los Angeles Music Center.  His residency designs and workshops are structured to maximize creative choice for students.  Gregg has delivered professional development and creativity coaching to artists, educators and school administrators since 1990.  He currently designs interactive programs for artists and arts integrated curricula for classroom teachers through Theatre Of Hearts/Youth First in Los Angeles. The innovative "Instant Ensemble" program is a nationally recognized arts-in-education workshop that Gregg offers with Larry Stein.  "Instant Ensemble" enables students of any age hands-on activities in composing, conducting, and creating music.