Pulse Drumming Group Classes
&

Workshops
Family Music Classes
Date & Time: By Appointment
Location: @ Pulse Drumming or Off-Site Available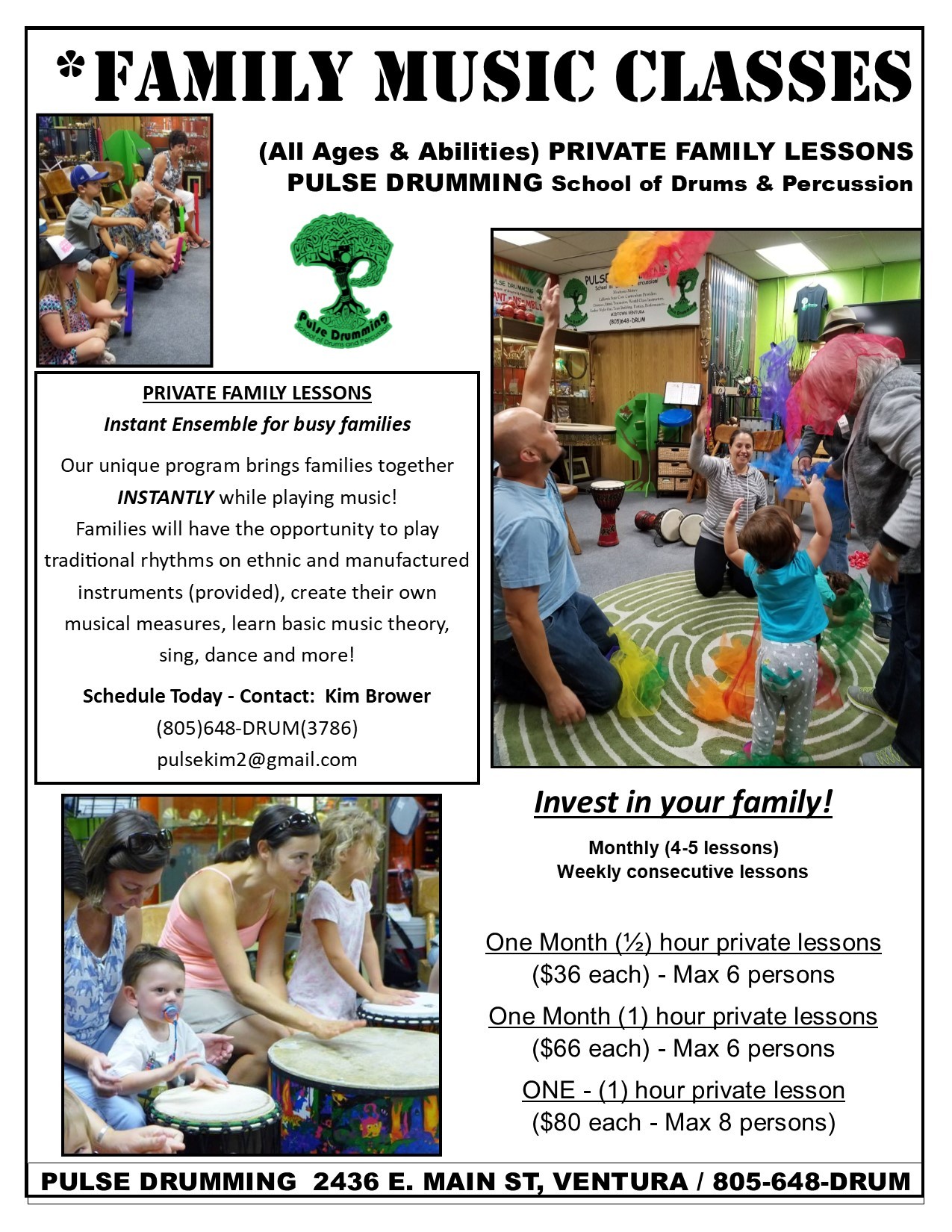 Music Explorers | Newborn to 5 years old | Music Lessons
2436 E. Main St. Ventura, CA 93003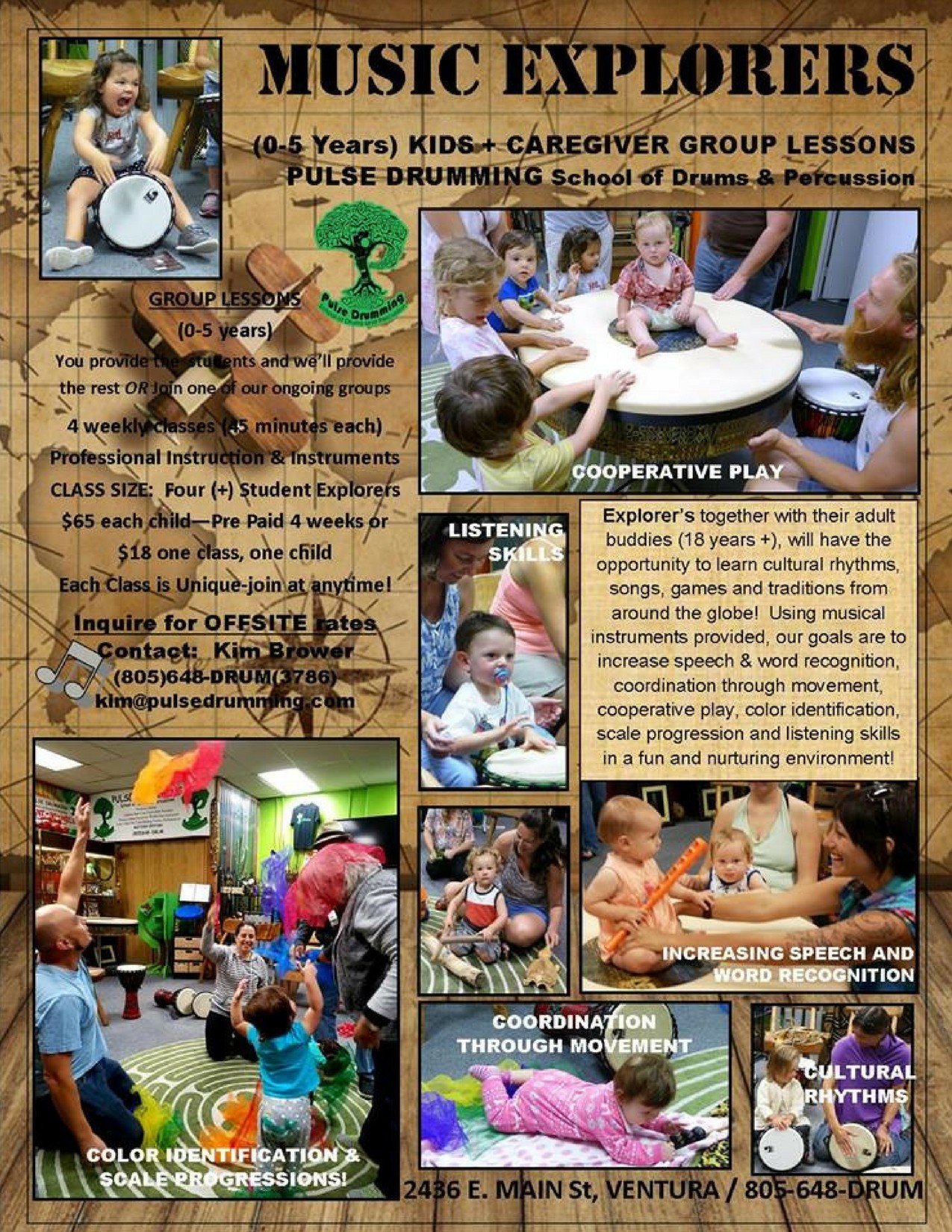 Music Trekkers | 3 to 7 years old | Music Lessons
2436 E. Main St. Ventura, CA 93003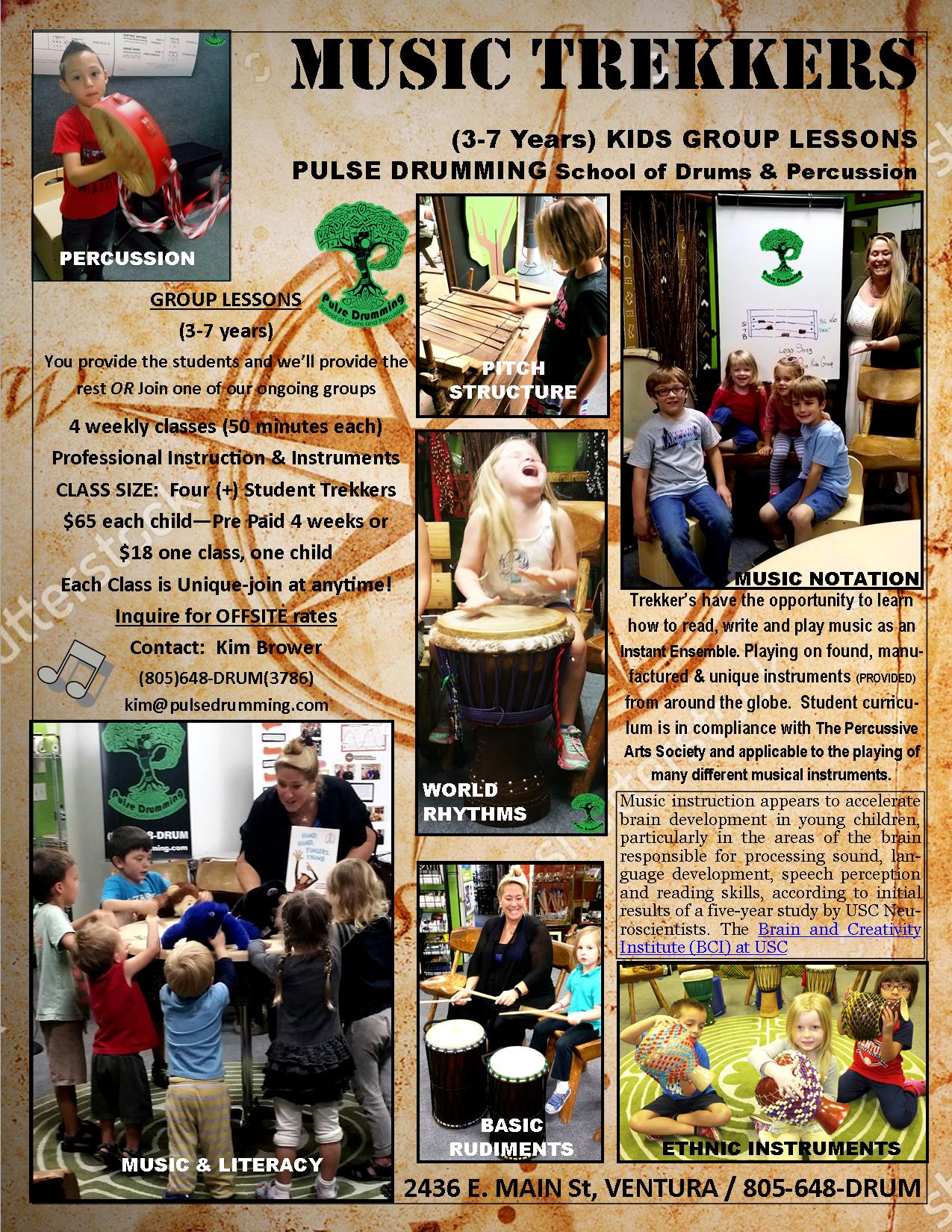 Music Navigators | 6 to 11 years old | Music Lessons
2436 E. Main St. Ventura, CA 93003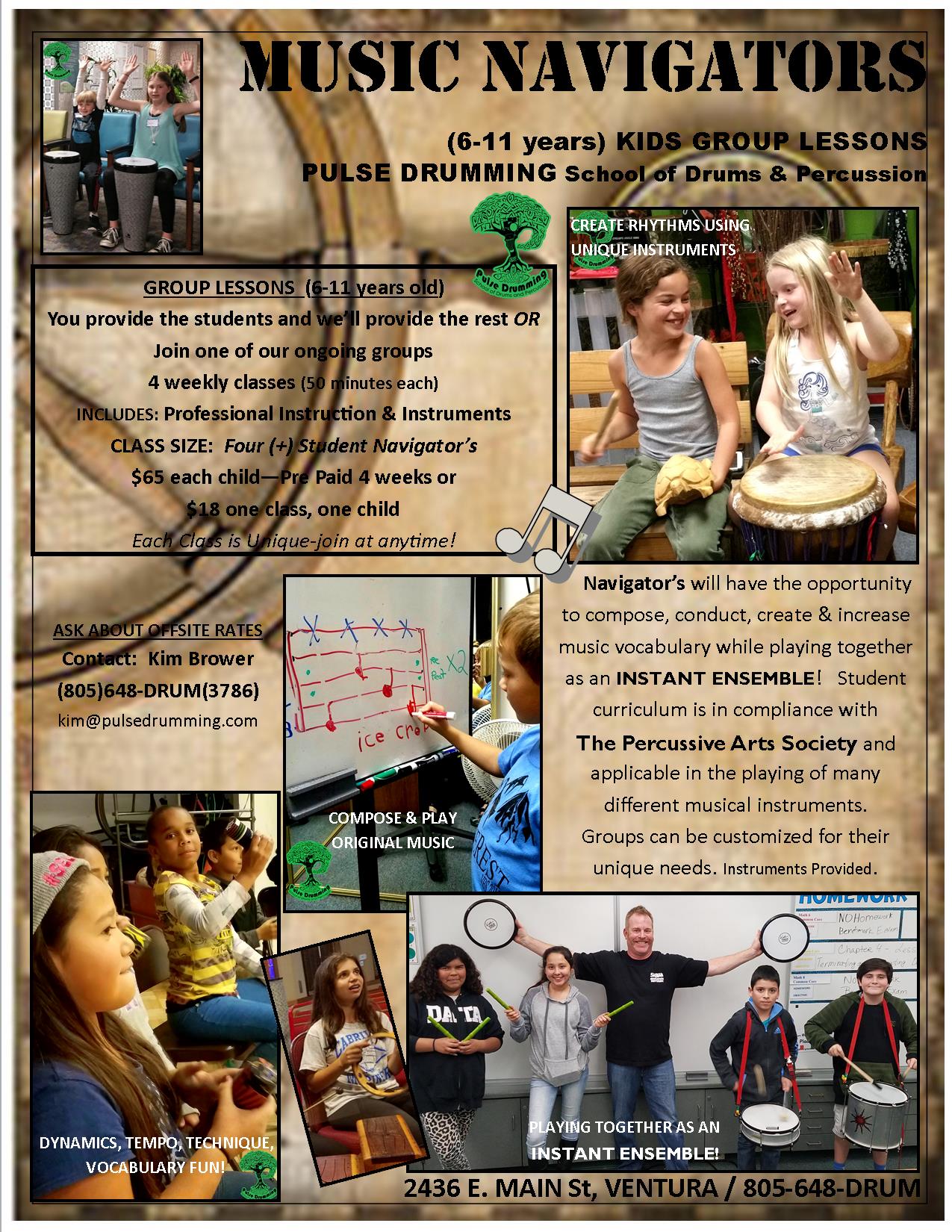 Group Classes & Workshops
CLASSES:  Instruction taught consecutively in a series.  Classes are typically held once a week.
WORKSHOPS:  A one-time event.  Workshops can last anywhere from one day to an entire weekend.
Reservations Highly Recommended
Call ahead, prepay, reserve your space & save money!
Drop in students are welcomed, please call ahead to confirm status of classes & workshops.
Instrument Rental
Most classes & workshops offer instrument rentals ($5 per class) When it's time to purchase an instrument we will deduct rental fees you have paid from the price!  Please note there is limited instrument's available, first come first served.  Please call ahead to reserve one for use!